Tax Policy
Dr. Phillips Charities
Protecting a Community Foundation for Years to Come.
In 2008, the U.S. Treasury Department's Office of Tax Policy initiated a regulatory change, which would have adversely impacted Dr. Phillips Charities operations and eventually reduce grant awards to local charities.
Our task at Armory Hill Advocates was to develop a bicameral government relations strategy to educate lawmakers and Congressional leaders. After working with Armory Hill Advocates over the last 5 years, Dr. Phillips has educated lawmakers on how seemingly insignificant changes to tax policy in the tax-exempt sector can directly and negatively impact charitable support to community organizations.
——————————–||————————————
Objective: educate the Treasury Department Office of Tax Policy on the impacts of the policy change to non-profit organizations like Dr. Phillips.
Actions: direct meetings with senior Bush & Obama Administration officials, building a coalition of similarly situated foundations, coordinating the submission of comment letters by Congressional Delegations in 6 states, the development of Congressional legislation and subsequent meetings with members and staff of the U.S. House Ways & Means Committee, the Senate Finance Committee and the Joint Committee on Taxation.
Results: Armory Hill Advocates helped produce a higher profile for Dr. Phillips in the policy arena, and establish relationships with key lawmakers and agency officials. In late 2012, the Treasury Department finalized their proposed regulations, meeting some of Dr. Phillips' policy concerns but opening other areas for continued discussion.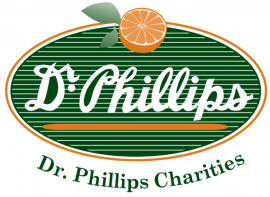 Dr. Phillips Charities, a non-profit organization, is a household name in Central Florida, having partnered with over 100 community charities in nearly 40 years. Established by Orlando area physician and citrus baron Dr. Philip Phillips, the family created a lasting legacy of philanthropy, which has contributed over $100 million in grants over the last 10 years alone to Central Florida charitable organizations.